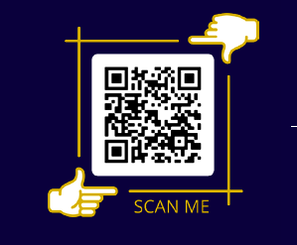 All REGISTERED attendees will receive credentials to attend the NABE Conference on Tuesday, April 27th, 2021. This credential will be good for 60 days.

You will need to WHITELIST these emails to ensure that you will be receiving the links to access the NABE Virtual Sessions and the NABE On-Demand Library. Please whitelist
Event@nabe2021.com
to ensure that you receive the login notification coming from ShepardCast, our NABE Virtual Platform builder. Shepard Cast will provide support
during
the conference via:
1st Tier
support@atlantamediaservices.com
2nd Tier
shepardavvirtual@gmail.com
Please note: Due to the current pandemic, NABE Conference Organizers reserve the right to suddenly change the format of all conference events in order to follow the guidelines set in place by the Houston government, George R. Brown Convention Center, and the CDC.
If there are to be any changes, conference organizers will send out communications to registered attendees via email. Please be sure to whitelist info@nabe.org to receive all communications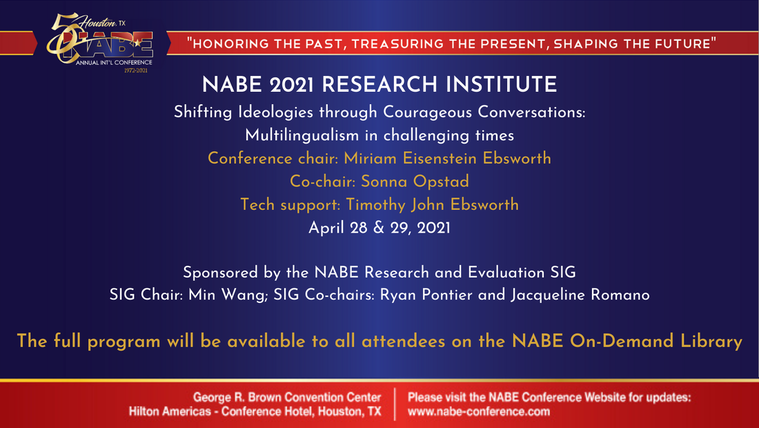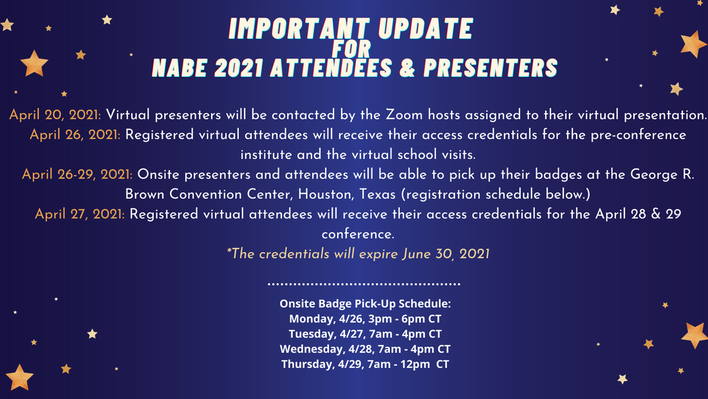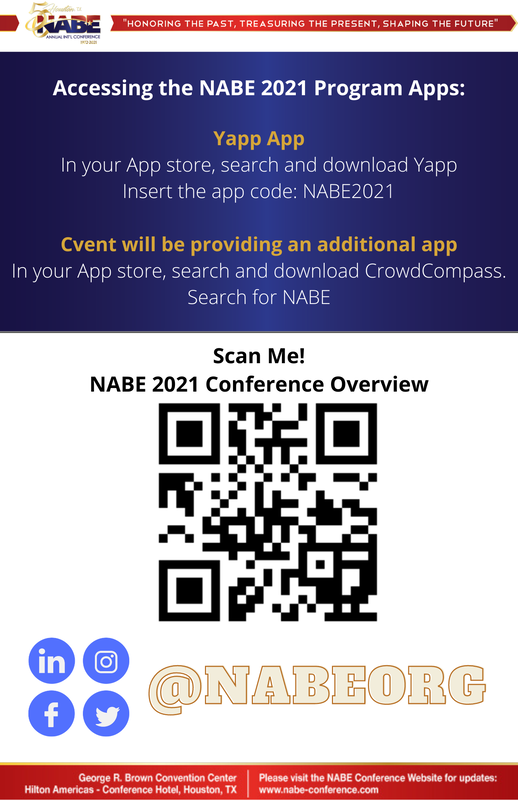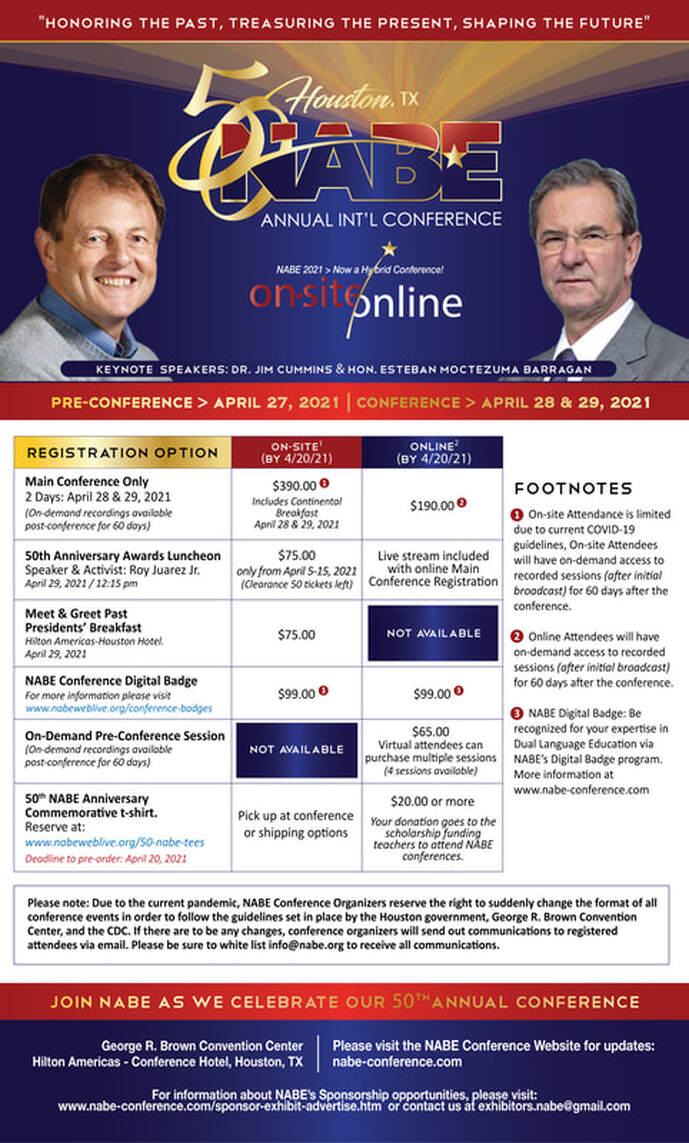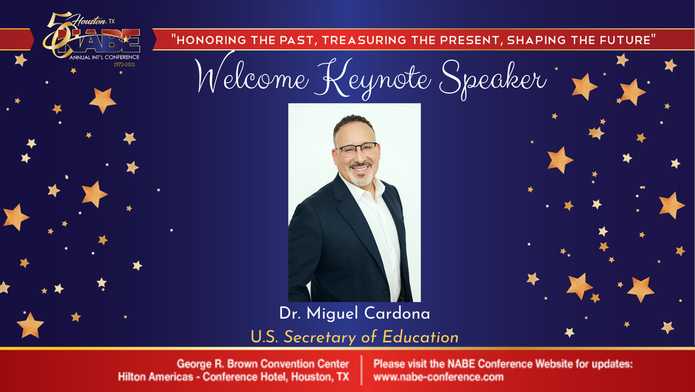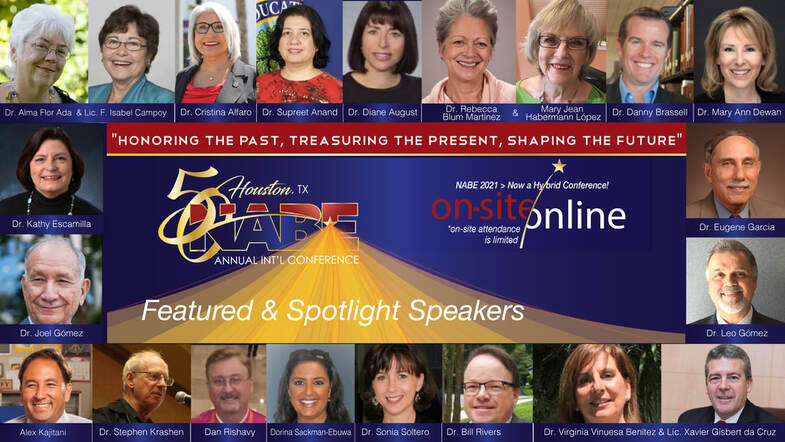 ---
50th Annual NABE Conference
Pre-Conference: April 27, 2021
Conference: April 28-29, 2021
George R. Brown Convention Center
Houston, Texas
---
NABE 50th Annual International Conference: Honoring the Past, Treasuring the Present and Shaping the Future

As a result of the COVID-19 pandemic, and in deep concern for the health and safety of our attendees, the NABE leadership has made the unprecedented decision to modify the format of the NABE 50th Annual International Conference scheduled for April 27-29, 2021 in Houston, Texas. The conference will now be structured as a two-day hybrid conference with a Pre-Conference on April 27 and the Conference on April 28-29.

Due to restrictions caused by the current pandemic, recorded sessions will be available on demand during and after the conference for all registered participants in the NABE On-Demand Library for 60 days post-conference. This provides ALL attendees with asynchronous conference opportunity to create their own schedule according to their time availability.

Conference participants should be aware that, depending on how the situation progresses as we approach the time of the conference, on-site presentations selected for the conference might be switched to virtual format in the event that the onsite portion of the conference cannot take place as planned. We ask that all of our participants be mindful of this possibility and to remain open to the opportunity to explore new avenues for connecting with our community.

NABE has invited internationally renowned keynote and featured speakers and there will also be special presentations from experts in the field and over 400 concurrent sessions. Participants will also be able to register online for virtual visits to selected schools from the state of Texas that are implementing successful dual language programs. The NABE Exhibit Hall will be offered not only onsite, but also on our virtual platform for those exhibitors not able to physically attend. This will allow NABE sponsors and exhibitors to showcase their educational products and services. NABE's Job Fair, also available on the virtual platform, will provide a forum for school districts seeking to recruit highly-qualified candidates both onsite and virtually.

NABE will offer the opportunity for students, teachers, educational leaders and advocates to be recognized for their efforts to promote the importance of languages, literacy and equity during the NABE General Sessions and NABE Awards Ceremony. General Sessions and Awards Ceremony will also be available on the virtual platform. The NABE Board understands that some of the individuals being recognized might not be able to travel to the NABE conference site in Houston, therefore, arrangements will be made to stream the awards presentations live during the NABE Awards Ceremony.

Who should register for NABE: Educators and leaders in the field of dual language, English learners, indigenous languages, heritage language, paraprofessionals, students, researchers, advocates, policymakers, parents and caregivers.
---
---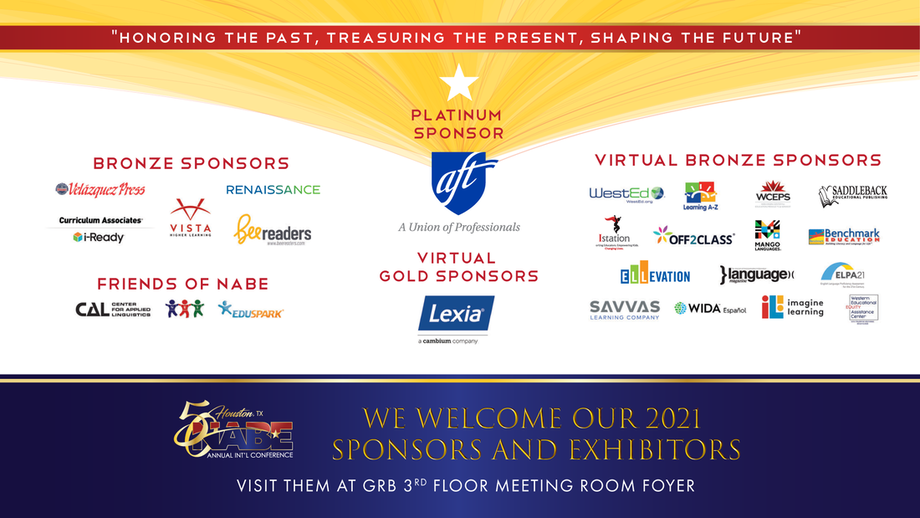 ---
Stay up-to-date with all things NABE !
Add conf.reg.nabe@gmail.com to your email contact list!